Whatever is the reason for your move, it can undoubtedly be a time of great stress and anxiety. Moving is one of the most stressful jobs to do. It is a hassle to plan the move, coordinate with the agents, book a moving truck, buy the required essentials like tools, boxes, bubble wrappings, tape, etc. It takes a lot of time to move and manage. If someone plans a personal move, it can become nerve-wracking. You are the one to keep track of every small thing in your home, from a needle to your furniture. You might even need moving companies that disassemble furniture if your furniture is hard to work on. Because the entire process of moving is so complicated, let us give the top 9 tips that will make your moving hassle-free.
9 Tips for Hassle-Free Moving 
1. Do not Go for Cheap, Go for Quality 
Cheap products or services might be appealing because they cost lower than others. But there would be many aspects that would increase your stress and pressure rather than making things easier for you. A lot of factors contribute to this situation. They might not have good customer service, the proper packing and loading services, or insurance for your packages. These additions are necessary to ensure the moving process is affordable and not cheap and does not promise quality.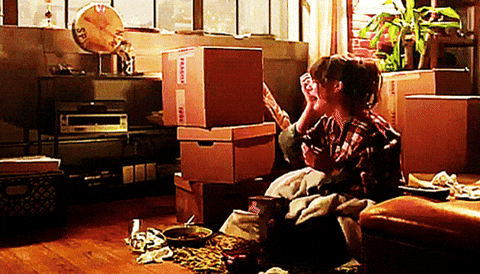 Quality movers will charge you a single all-in-one package deal with added discounts while the cheap companies would offer the same services as separate options, making it a rather expensive process. Therefore, select a quality service that gets you free of the hassle once the company takes care of the remaining process. You would only have to be around to see your home or office moving process go smoothly.
Quality service would have a cost to it, but that price you will pay is something you will never regret. Once you book the service with the moving company, a reliable moving company takes care of the packing, loading, moving, and reloading of your items safely at your new place. Once at your place, the company gets to know the situation better. The representatives of the company can take notes that would help them and guide you too. While the moving company representatives are at your moving location, they must provide the best advice and give the best possible tips for easy and efficient moving. 
 2. Mid-day Moving can Save Money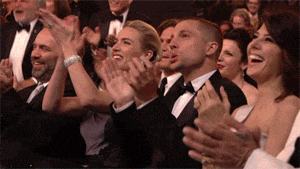 The day of the week and the time of the day you decide to move makes a huge difference. Weekends are prime time for moving companies. During weekends it could be easier to move as you would be off from work. However, it is best to move on a mid-week day if you want to save money. Moving on weekdays would lower the cost, and hence you will save. Summer is the peak time for moving. It is called the moving season. Because everyone plans to move during that season, leases start every few days, moving companies are very crowded, so costs are higher comparatively. If it has not been planned already and is possible to avoid, consider removing the move from the list during the summer season altogether to save your money. Other months can be a good option for moving at a lower cost. 
 3. Do not Let Sentiments Slow Down Packing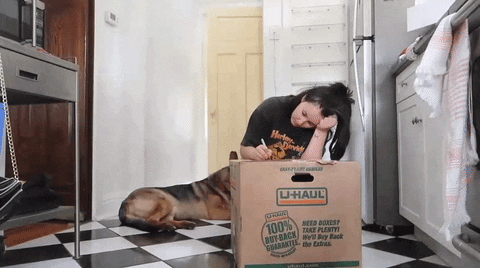 When packing, do not let your emotion take three times more time than usual. We all have memories and emotional attachments towards our belongings which we sometimes live while packing for the move. It can delay the packing and eventually the moving process by weeks or even months. Just categorize the items and pack without reliving the stories related to them. You can enjoy such moments once you arrive at your place and are unpacking your things. Moving day is physically and mentally stressful, especially when you have to complete a lot of tasks in such a short period of time. Pack a box with everything the entire family will need to feel better. For little children, this could be favorite toys or blankets, for you, a specific mug and pillow, or a fragrant candle and bubble bath. Even if you have not unpacked anything else, do whatever you believe will help you settle in and relax in your new home.
 4. Have the New Place Cleaned Before the Transit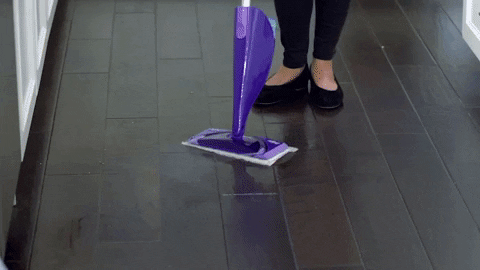 Avoid the stress of cleaning while the packed boxes are sitting around by getting your place cleaned and tidied up before arriving. Have your house/office cleaned up before your arrival. The sparkling clean cabinets in the kitchen would attract you to start unpacking as soon as you get there. This way, as soon as you arrive at your place, you can start opening the boxes and designing your new home or office without any worry. 
5. Work Around Frozen Food Before the Move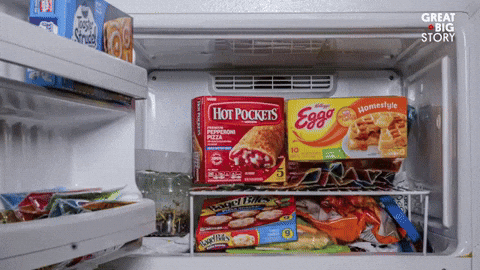 Two to three weeks before the day of the move, plan about the frozen or perishable food that you might have in your kitchen. Take care of half-opened cans/containers. It is best to start using the already bought frozen/canned food and not buy more until you have moved to your new place. If these things are not taken care of, you might have to let them go to waste. So plan for either giving away the food to those in need or use it yourself so that nothing goes to waste.
 6. Measure Before the Move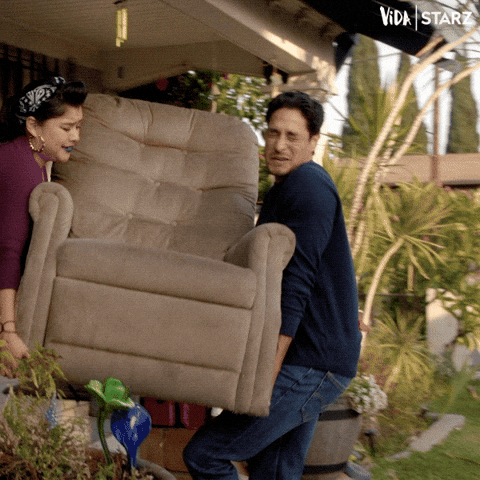 Measure all the big or small items you are moving. Everything should be measured and noted. Have good know-how of your moving location size. Anything that exceeds the size or dimensions, sell or donate, or else eventually you will have to toss it. If you have no idea of what fits and what does not, things will be out of control. The furniture or the electronic items are expensive and something not easily given up if you found out at arrival that they do not fit. So plan, measure twice before loading all the items. 
 7. Don't Spend the Fortune on Boxes
If you have not researched and found the best option possible, you might end up spending way too much on the packing boxes. There are many options to utilize for arranging the boxes. Some moving companies sell them at a discounted rate to their clients. Depending on the moving company and package, some provide free packing boxes so that the clients could save some money.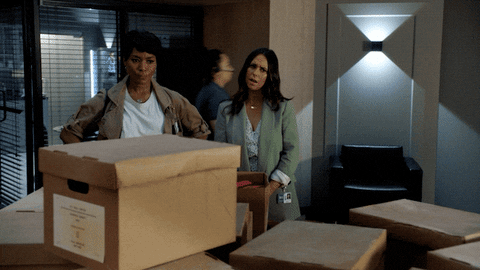 If your company has such an offer, that's a big relief! You can post an ad on Craigslist, many people just moved and they want to sell the boxes for a reasonable price. You might even find ads where people are giving away free boxes. You can also look for offices that can provide boxes – Many offices have large boxes available. You can check in the fast-food restaurants and grocery stores, their products come in boxes, reuse them. They usually give them away for free.
Any of these options could be a solution to the box arrangement problem. Many of the freely available boxes can save you a lot. 
 8. Pack Smart
First of all, look around and separate the things that you don't need. Also, keep the things you want to give away/donate separately. Declutter your place before you officially start packing. Putting anything and everything in any box you see is not a good idea. This way you will end up filling more boxes and take more space. It is best to sort out all the items; kitchenware, beddings, clothes, shoes, glassware, books, etc. You can use laundry baskets, trash bins, and suitcases to keep things.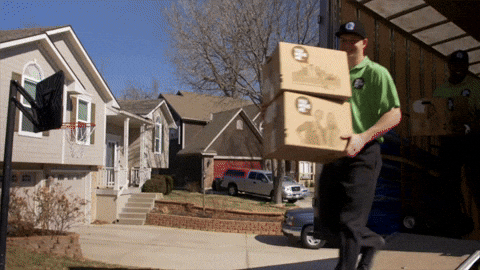 If you don't have enough bubble wrappers, use clothes and linens for wrapping glass and other fragile items. Make an inventory list or write the contents of each box on the box itself. This would make the unpacking easier. Pack boxes as per each room, that would save you from moving back and forth in the entire house/office. House movers give great tips and ideas to pack boxes for each room. Moving day essentials must be kept in a separate bag. It will prevent you from looking through each box for your medications, laptop, clothes, shoes, etc. 
9. Make Sure you Have the Moving Parking Permit if Necessary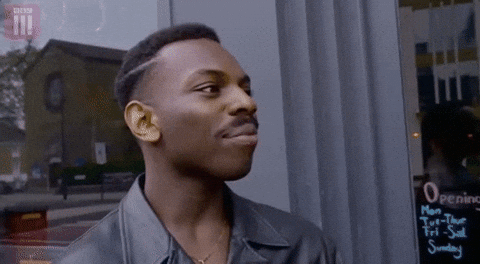 Do your research. If you are moving to a city where a parking permit is a requirement, make sure you have it arranged beforehand. Unknowingly arriving in your city and facing all those queries and hassles would add to the workload. It might be stressful and time-consuming because you have no idea how and where to go to get the permit.
Final Words
Moving is indeed one of the most stressful activities in life. It is not impossible but a chaotic task to take on. The products and services offered these days are here only for the ease of the people. If by paying a reasonable price, you can have a smooth, stress-free, and hassle-free move to your new place, why not! Moving companies not only save you from stress, but they save a lot of your time. 
EVOM has been serving the Los Angeles area for years now. We have a list of the premium organizations and best moving companies in Los Angeles that equip a highly-trained staff, taking great care of your items, and handling things like their own during the packing process. 
EVOM is a marketplace for your moving needs. Whether it is your home, apartment or an office, or organization, we offer professional movers with years of experience in their specialized department. We are a professional movers company provider which has been helping homeowners, tenants, offices, businesses, and organizations like you to pack and move care-free with the help of our certified movers and professionals available on our platform. 

So, are you ready to move your home/organization to Los Angeles? Sign up now for free and scroll through all the options of movers for your needs. You can reach us at our website (https://evom.io/) or email us your query at support@evom.io. And also, if you are a mover and want to join the team, you can email us at info@evom.io. Moving has never been this easy, affordable and convenient. Visit Evom now!