If you are in search of a moving company, you should know what a full-service moving company is, and why does it matter for your move. Within the movers market, there are a lot of mini-markets as well. Yes, not all moving companies offer all types of professional movers.
There are specialized moving companies out there. Some offer just home moving services, others would offer commercial moving, and there would be some which would offer a full-service moving option. A full-service moving company would offer everything. When we say everything, it means the supplies to pack your materials and the final reassembling of your items in your new location.
Why are full-service movers important? They are a fully integrated system with all the nuts and bolts to get the job done. So, instead of you doing all the work and trying to keep your calm during your moving spree, full-service movers will take all the responsibilities of your move. It can be your home move, apartment move, mansion move, office move, and even an organization move. The options are just endless as full-service movers provide a lucrative all-in-one package.
Full-Service Movers and Their Responsibilities In Moving Company
With great power comes greater responsibility, right? Full-service movers ensure they are responsible from step one till the final goodbye. Let us share some of the responsibilities of full-service movers.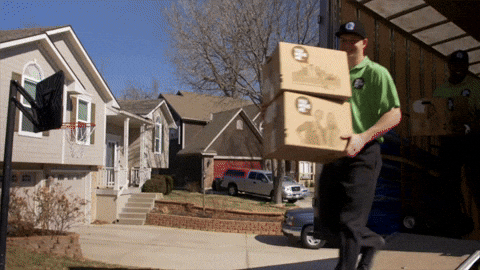 Providing Supplies
You would no longer need to visit Lowe's or Home Depot or any other supply store for your boxes, paper, bubble wraps, stapler, pins, and duct tape (or any other packing tape). Moving services offer all of these supplies within their package. They will even provide you with padding for your furniture and fragile items.
A lot of fragile items are broken during a move. No matter how safe you think they are, they still tend to break and cost you extra. Some of these fragile items can be precious artifacts or a gift from a loved one; something which is irreplaceable by money. For such special items, professional movers can ensure they are safeguarded well. By the use of bubble wraps and some packing techniques, your items would be safe from any sort of damage.
Although you may have all the supplies to pack your items, it is not an easy task for many. There is just too much time spent during the packing of larger items. If you are someone who is a busy individual, getting the moving services to do it for you is the most suitable option. It will save you time and will be much quicker. Also, professional movers do this every day, so it would be highly safe as well. If your move contains a lot of fragile items, these professional moving services will do an amazing job of securing your items and placing them in the right sequence to avoid excessive weight during the move.
Disassemble and Reassemble
Furniture disassembly is hard and is not for everyone. Unless you are someone who has some experience, many people may have a hard time disassembling properly. It is not just the disassembly that is a problem though. When you arrive at your new location, it would need to be reassembled. All this would need to be planned out properly, and professional moving services will be able to map out the entire disassembly and reassembly process.
Truck Loading and Unloading
Of course, this the heart of the entire moving process. Also, it can be chaotic if the items are not handled well during this process. For many people, unless they are fond of lifting heavy weights, loading and unloading can be a challenge. By getting full-service movers for the loading and unloading process, life can become easier as you don't have to lift anything. It will save you from body cramps and stiffness later as well.
For bigger moves such as office and organizational, truck loading and unloading is only possible by professional movers as the employees can not only hurt themselves but damage the heavy and expensive equipment. Also, for elderly clients, full-service movers are the optimum solution as they will handle the entire process of loading and unloading.
Full Transport with Full Service
Full-service moving companies offer moving services for both local and long-distance moves. It can be a relocation to another block from your current location, or it could be to the other corner of the country; full-service movers promise all options.
With the options of trucks of all sizes, the full-service movers have a fleet that is adaptable for any type of move. Whether you have a home move with just some furniture or an organization move with heavy equipment and abundant machinery, full-service movers have enough machine power to transport all your goods anywhere you want without any delays.
Unpacking and Disposing of Services By Moving Company
After the entire moving process, the last step is to unpack, reassemble and dispose of the packing materials from the location. Doing this on your own can be stressful as disposal sites are different. So, you may have to find the proper disposal location. Full-service movers are already aware of the disposal sites and this can help you focus more on your interior designing than thinking about where to put all the packing waste.
Costs of Full-Service Movers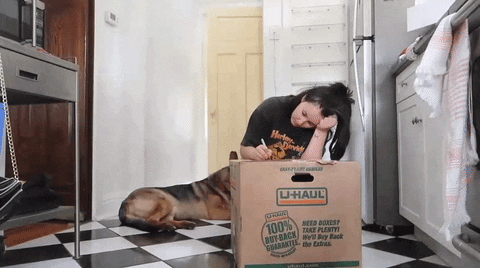 As an all-in-one package for your relocation, the costs for a full-service company will depend on the job types they perform during the move. A moving company's moving quote form will have a breakdown of their hourly rate for the professional movers, supplies charges, and any other charges which you should know as a client.
EVOM's moving cost calculator is easy. When you request a quote, all the costs would be mentioned beforehand for you to get an idea of what you will be paying at the end. We also have cancellation and postponement fees in case of a sudden need due to any possible reasons from the client's end. The pricing formula is simple; it all depends on the number of services you would require from a full-service moving company. Average mover costs per hour are from 100-130 dollars for 2 movers and a truck.
The other costs depend on the items you need to relocate, the total number of professional movers you need, the distance of the move, packing materials, disassembling and reassembling, and the months of the year. For the holiday seasons, the costs would be more as compared to the normal day moves. What you should do is get a quote from the companies you selected. The best price offering can be your final moving service. If the costs are still too high, try doing some tasks like packing and getting supplies yourself to make some difference.
Turnaround Times
The most time taken is during the packing of your items. It can take weeks if there is a lot of cargo. However, if you ask the full-service movers to provide you with an estimate, they will do it with a breakdown structure. This work breakdown would include the estimated time they would take to pack, disassemble, load, unload, unpack and reassemble.
This comprehensive plan would provide you with an idea of the entire process. Professional movers work faster than you would. So, if your items take you three days, they can do the same work in a single day. Another way to put it is a full bedroom, which should take 2-3 hours for the professional movers. Just keep adding such time intervals on the later processes and you can have a rough idea of a possible figure.
Finding Right Full-Service Movers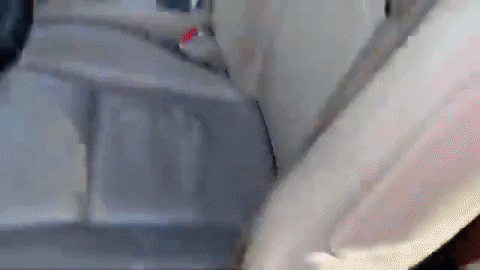 There are many factors that make a full-service moving company great. From the positive reviews to the number of years in the business and their clientele, clients should look for all the cues and features of a full-service moving company before hiring them for their move. EVOM is an on-demand moving marketplace that connects you with the moving company that offers full-service which has been helping people like you to move care-free with the help of our certified office movers and professionals. 
How do we work? We are a marketplace linking you and the most trusted, certified and professional full-service movers by our interactive and user-friendly app/website. Just sign up, choose the items you would want to move, locations and choose from the list of professional full-service movers you desire. We support all kinds of moves. Whether it is a home, apartment, townhouse, mansion, office, organization, or any other move, we will cater it for you.
All you have to do is to schedule your move by providing us with the information about the items, routes, destination, and anything else which can help calculate an affordable and justified price for our final moving quote. Once done, you just have to wait and let a professional moving company handle your move.
So, are you ready to move with the EVOM moving company? Reach us at our website now (https://evom.io/) or email us any questions at support@evom.io. Moving has never been this easy, affordable and convenient.